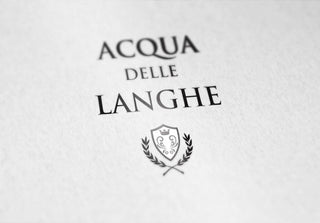 At the basis of the philosophy of Acqua delle Langhe there is a careful selection of raw materials and an inexhaustible search for the ideal balance between top and base notes but also its intense connection with the genius loci, and in particular with the area of Alba that the Romans had renamed Alba Pompeia.

In fact, this iconic line has its roots in the Piedmont of the Langhe and in its territorial peculiarities, between oenology and aristocratic traditions: therefore it is precisely in these valleys that inebriating fragrances come to life born from the miscellany of citrus fruits and pittosporum, traces of noble grapes and hints of peat , leather and tobacco with a saline aftertaste and floral accents linked to the scents of the hedges that adorn the shores of the sea.

The perfumes and the product image are studied in the Langhe and are produced in our laboratory in Dogliani, a village in the heart of the Langhe, where skilled and expert hands work to create each fragrance in a perfect balance between evanescence and persistence.