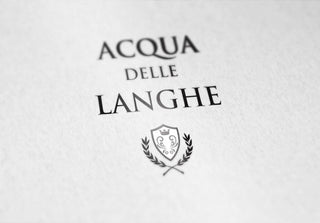 Acqua delle Langhe comes from the unrepeatable suggestions of an extraordinary and seductive land considered a Unesco World Heritage Site since 2014 and exporter of unmistakable wine excellence all over the world.

It is from here, from the fragrant vineyards and saline soils of this incredible natural oasis immersed in the most noble and industrious Piedmont, that the path of Alberto Avetta, creator of the Acqua delle Langhe project and of all the product lines, began. He always had a passion for perfumes within him.

With determination and a little daring in 2012 he founded the company and registered the brand Acqua delle Langhe, creating the first three personal fragrances:
Cannubi, Villero, Arborina, .

The choice of the term Water represents a challenge in which the simplicity of the word highlights the fragrances. Water, an essential and primordial element, a source of life, once completely covered the Langhe.

It was sea water.

Just the sea, releasing minerals and precious trace elements, indispensable to the earth, has given it fertility and wealth, giving it that particular soft, clear, shiny shade typical of the sand of the most beautiful beaches on the planet.